A New Kind of Modality for Drug Discovery
We Intend to Tackle the Hardest Challenges
Skyrocketing R&D and healthcare costs combined with an increasing rate of innovation demands a venture capital model that delivers results for patients more often.
Founded in 2021, Cure Ventures is a life sciences venture capital firm focusing on investing in de novo company formation around groundbreaking curative technologies. Above all else, the Cure team leads with respect for people and for science. Led by highly accomplished industry veterans, Cure's investment strategy is founded on three tenets: A seed funding model that allows Cure to de-risk the science and set companies up for success; genetic validation that increases the probability of success; and embedded Cure operators to drive the best day-to-day decision making in collaboration with founders.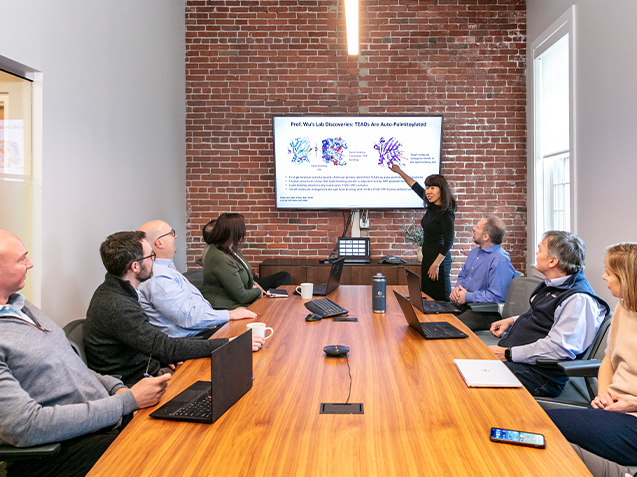 With entrepreneurs, we bring cures to life.
To save lives by funding and working alongside the entrepreneurs developing therapeutics that cure life-altering diseases.
Our culture is founded on respect for people and respect for the science. Respect for science means being data-driven, grounded in pragmatism, and maintaining a level-headed devotion to the facts. Respect for people means establishing an environment where everyone speaks as equals and a diversity of thought is pursued to overcome groupthink. Ideas can come from anywhere, and independent thinking is encouraged.

We are always looking for the next great addition to our network.
Aided by Cure Ventures' diligent and rigorous approach to company building, we're pioneering the platform...
The technology behind Tasca is complex and the process of forming and growing a company...
Cure Ventures ("Cure"), a life sciences venture capital firm focusing on company formation around groundbreaking...
We're Actively Making an Impact Outside the Lab
At Cure, we believe we have a responsibility to stand by what we set out to do: put people first. Our passion for our community and our love for helping others is put into action through our involvement in outreach and nonprofit programs that provide greater access and opportunities to those in need.