The Community That Keeps Us Going
At Cure Ventures our passion for helping the world goes beyond funding and supporting biotech startups. We believe in engaging with our local community through non-profit organizations to make a positive impact outside of our core business.

Providing Millions with Sight-Saving Treatments
Sightsavers is dedicated to eliminating avoidable blindness and promoting equal opportunities for people with disabilities in developing countries. Sightsavers works with local partners in over 30 countries across Africa and Asia to provide millions of sight-saving treatments and fight to uphold the rights of thousands of people with disabilities. They do this by adopting a dual approach; helping people in need today, while building capacity, so the countries they work in can deliver their own services. They work in a sustainable way to promote lasting change by strengthening existing health systems and local organizations, fostering independence, and building local capacity to deliver services in the long term.

Treating Clubfoot, Transforming Lives
MiracleFeet is dedicated to eliminating untreated clubfoot—a common birth defect which causes one or both feet to turn inward and upward, making walking painful and subjecting children to a lifetime of disability, neglect, and discrimination. In partnership with local healthcare workers and organizations, MiracleFeet brings the low-cost, nonsurgical, gold-standard treatment for clubfoot—which is routinely provided to babies in wealthy countries—to low-income countries, ensuring that all children born with clubfoot can receive the medical care they need to thrive.
Since MiracleFeet was founded in 2010, we have grown into the largest organization in the world dedicated to the issue of untreated clubfoot. As of March 2023, we have transformed the lives of over 79,000 children across 30+ countries—and we're just getting started. We are dedicated to ending this solvable problem for every child born with it, forever. Reaching this ambitious goal is possible within our lifetimes, but only with the support of committed and generous donors like Cure Ventures.
In December 2022, an employee at Cure Ventures heard a BBC News broadcast featuring MiracleFeet's work in Senegal. The coverage highlighted emotive patient stories, the passion of MiracleFeet staff and partners, and the transformative impact that treatment has on the lives of children and their families. Inspired, Cure Ventures conducted their own due diligence and was immediately impressed by the curative aspect of the Ponseti method and its long-term results. Only a few short weeks after this introduction, Cure Ventures provided their first generous donation to MiracleFeet, kickstarting our philanthropic partnership.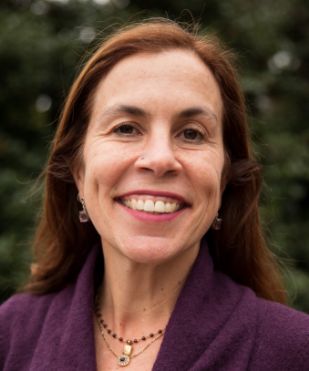 MiracleFeet is so grateful for support from Cure Ventures who has shown incredible enthusiasm for our work and whose goal of leveraging innovation to address unmet medical needs is closely aligned with our own. Their support is critical to our mission to end the disability caused by untreated clubfoot, and we look forward to a longstanding, inspiring partnership.
– Daphne de Souza Lima Sorensen, CEO, MiracleFeet
Interested in Partnering?
Learn More About How we Engage with Non-Profits